About US
Welcome To Parlay E18
WE ARE A ONE STOP SHOP FOR THOSE SEEKING THE ULTIMATE BAR AND GRILL DINING EXPERIENCE FUSED WITH GREAT FOOD, COCKTAILS AND IMPECCABLE CUSTOMER SERVICE.
PAY PARLAY A VISIT FOR DINNER AND COCKTAILS.
AVAILABLE FOR PRIVATE HIRE FOR FUNCTIONS.
OPENING HOURS
Monday : closed
Tuesday - closed
Wed - Thur: 5pm - 11pm
Friday: 5pm - 12am
Saturday: 3pm - 12am
Sunday : 3pm - 10pm
Contact Us
020 8262 7266
info@parlaye18.com
Find Us
18 High Rd, South Woodford, London E18 2QL
BOOK YOUR TABLE AT PARLAY
Where the Steaks are high, But only in Quality!
TO MAKE A BOOKING GIVE US A CALL ON 020 8262 7266
THE PARLAY STORY
This is a story of how three brothers turned sweat and strain into sibling-bling-bling.
THE TALE IS TOLD THROUGH THE MOUTH-WATERING FOOD WE SERVE, THE SLICK SOUNDS WE PUMP OUT OF OUR SPEAKERS AND THE ESTEEMED ESTABLISHMENT NOW KNOWN AS PARLAY E18.
PARLAY E18 REPRESENTS WORKING HARD AND PLAYING EVEN HARDER; THAT'S WHY THIS SCRUMPTIOUS, SEEMINGLY INNOCENT, STEAK AND BURGER JOINT TRANSFORMS INTO A LIVELY BAR – THE PERFECT PLACE FOR A RENDEZVOUS WITH RELATIONS AND ROMANCERS. THE TRIO WHO BUILT THIS HOUSE OF FUN AND FEASTING FROM THE GROUND UP ARE THE THREE PILLARS OF OUR PROUD PALACE OF PLEASURES AND TASTY TREASURES:
THE BRILLIANT BANKER - THE PROPERTY-PRENEUR - THE MAGNIFICENT MERCHANT
THE THREE FOUNDERS CAME TOGETHER AT A SECRET LOCATION NEAR LAS VEGAS, CLOSE TO THE NEVADA-CALIFORNIA BORDER, AND INSCRIBED THE FOLLOWING MANTRA AND MOTTO FOR PARLAY E18:
"CUISINE, COCKTAILS, MUSIC AND MOOD - THESE ARE THE BASICS WHICH OTHER RESTAURATEURS DEEM AS 'STANDARD', TO US THEY MUST BE OUR 'SPECIALITIES'. WE MUST SHAKE AND SHIVER THE TASTE BUDS, HEART BEATS AND SOULS OF EVERY GUEST WHO GRACES PARLAY E18".
IT IS SAID THAT THEY TOASTED TO THIS WITH FLAMING SHOTS OF A MYSTERIOUS, UNKNOWN BRAND, WHICH IS NOW PART OF A SECRET COCKTAIL AT THE PARLAY E18 BAR, ACCESSIBLE ONLY TO THE LIPS OF THE GUEST WHO WHISPERS THE WORDS
"ALL I NEED IS A WINNER, AND THIS COULD BE THE DAY" IN THE EAR OF THE NEAREST MASTER BARTENDER.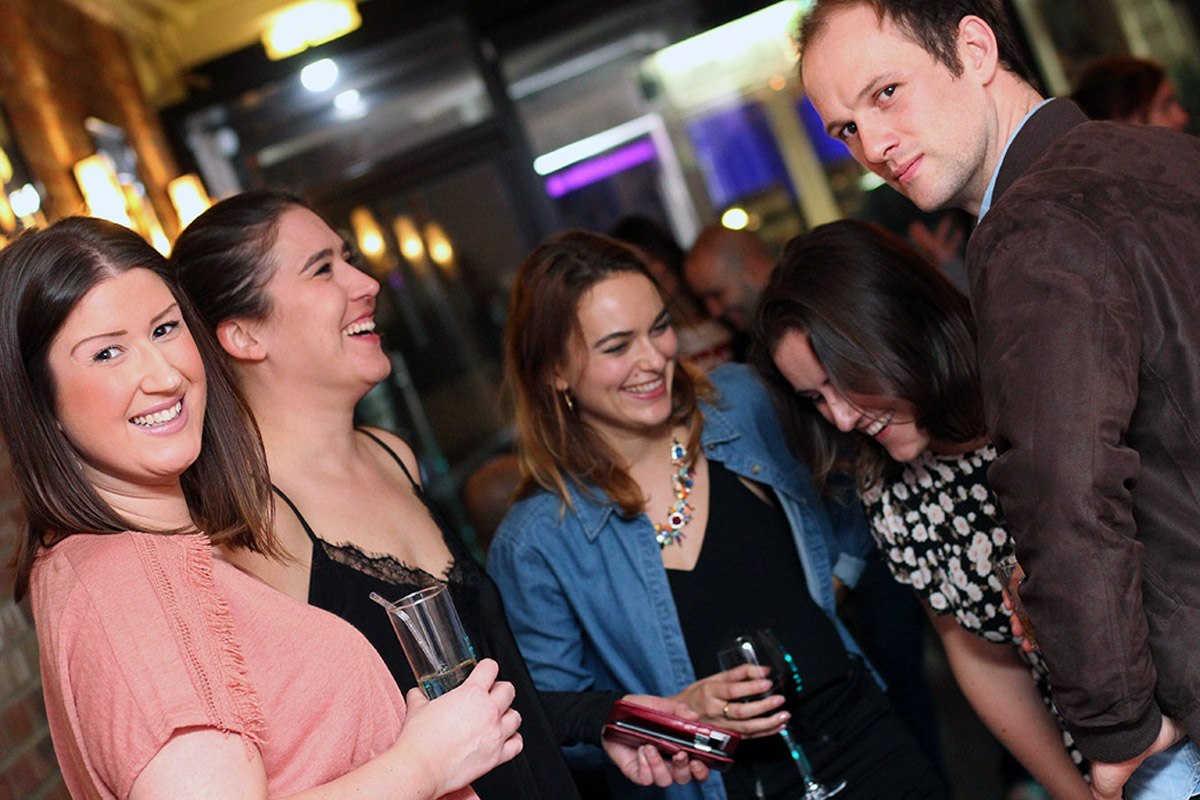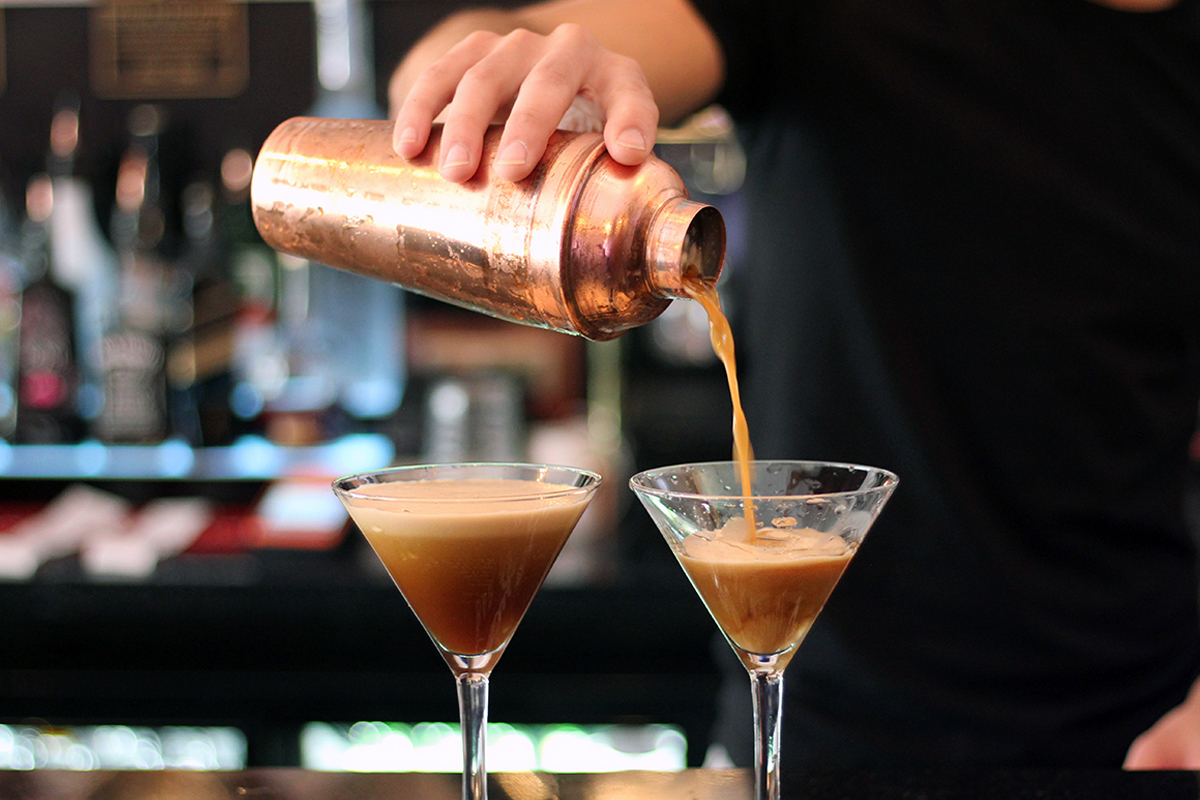 TAKEAWAY
You can now get the Parlay menu delivered straight to your front door thanks to Just Eat and Deliveroo.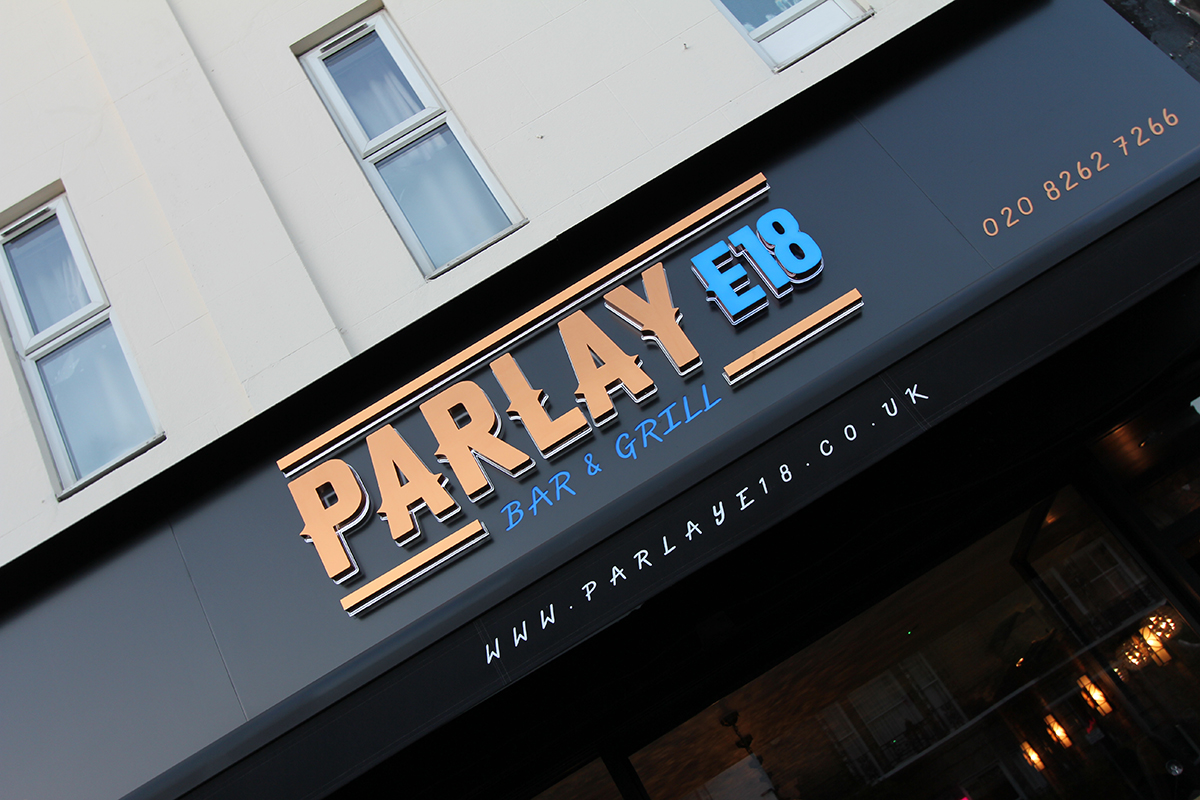 FIND US
No Work, All Play is the Parlay Way!
18 High Rd, South Woodford, London E18 2QL
For all enquiries you can call us on: 020 8262 7266 - or email us: info@parlaye18.com